Non Members
Non Members
The Marston Sunbeam club offers a wide range of products that are only available to club members. This includes regalia, spares and a wealth of historical publications from manuals, to sales brochures, race reports, catalogues and many more.
If you would like to get a flavour of the club then try purchasing a past issue of the Beaming Magazine, they contain a wealth of information from events to technical articles. 
However, if you would like to order any of the following then you will need to become a club member.
Publications (except the Beaming Magazine)

Spares

Sunbeam Regalia
If you do place an order for any of the above and you are not a club member then we won't be able to process your order and we will refund your payment.
Finally of course if you are a non-member but would like to join the club then we would welcome you on board, follow the membership renewal link.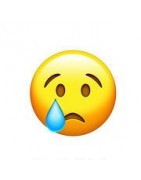 No products available yet
Stay tuned! More products will be shown here as they are added.